Why are we here?
Sunnyside exists to inspire a community of people to a life transformed by Jesus.
our staff
Welcome to Sunnyside! Take a few minutes to get to know our pastors. They love to meet with new friends and old, so feel free to reach out. You may even find yourself at a fun Portland restaurant having a wonderful conversation.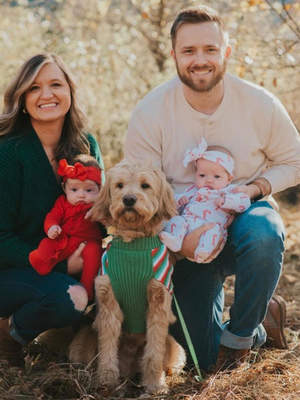 pastor billy hungate
associate pastor
Billy Hungate is the youth and young adult pastor at Sunnyside Adventist Church. He is the husband to Chelsea, father to two miracle twins, Ayla and Adalee, and dog-father to their Goldendoodle Dunder. His passion is experiencing God by making the gospel practical and tangible to first-time believers and veterans of the faith. He loves sharing his personal testimony on how God transformed his life living only for himself in addiction to a servant of Christ living to share the gospel with others. With a background in finance and a second career as a pastor, the call to Sunnyside will be his first.
"The strongest argument in favor of the gospel is a loving and lovable Christian."
--Ellen G. White--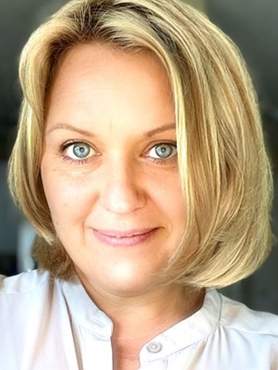 violeta bilan
associate pastor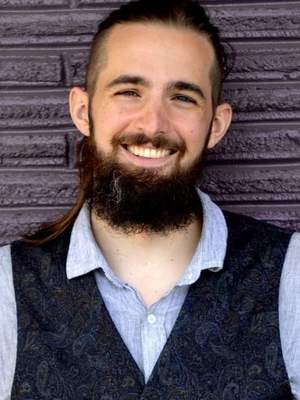 pastor jonathan stephan
associate pastor
Jonathan Stephan is Sunnyside's half-time youth pastor. He has a passion for encouraging thoughtful questions and dialogue, especially regarding matters of faith, in recognition of the diversity found throughout humanity, scripture, and the Godhood itself. He also loves stories, believing (perhaps a little romantically) them to be the most important things in the world. He loves to teach using stories, but more than that loves to listen to the stories of those around him. For the other half of his job, he functions as a chaplain and social worker at Portland Adventist Community Services, where his role provides him the chance to serve and speak up for those who are marginalized and disadvantaged.
People have said, 'Don't cry' to other people for years and years, and all it has ever meant is, 'I'm too uncomfortable when you show your feelings. Don't cry.' I'd rather have them say, 'Go ahead and cry. I'm here to be with you.'
-Fred Rogers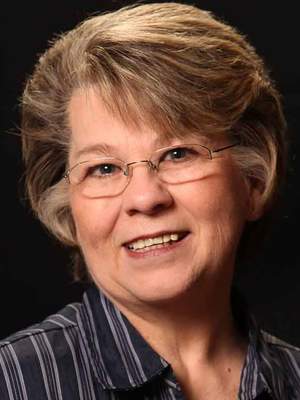 rosie bixel
office administrator
Rosie has extensive experience in office administration and business operations. It is her goal to make the pastors' jobs easier and to make the church operations as efficient as possible. You will find her in the office eager to brighten your day.
I am a native of the Northwest, and enjoy all that the state of Oregon has to offer- from the coast to the mountains to the dryness of the east. I have owned multiple businesses and now consider it a privilege to be supporting a wonderful church. I love spending time with my children and grandchildren, gardening, reading, sewing, baking and cooking, camping, and any water-related activities.
In 1893 Portland Central, the first Seventh-day Adventist church in Portland, opened its doors at NE 11th and Everett. This church became known as the "Mother Church" because as it grew many of today's Portland SDA churches that separated from it. The church that was to become Sunnyside spun off in 1925 with 278 charter members. They met for one year in a rented Methodist church at 35th and E Yamhill and began construction of their own facility. In February 1927 the congregation moved into a church of their own at SE 43rd and Washington, built by an Adventist contractor named Biastock who was the brother of charter member Evelyn Reynolds. The new location was in the SE Portland neighborhood called "Sunnyside" thus the church's name.
The organ prelude for the dedication service of that church was played by Mrs. E. E. Rippey, the benediction was offered by Elder J. A. Rippey. Those two service participants were the mother and grandfather respectively of current Sunnyside member Dr. William Rippey.  Also current Sunnyside members are Dr. Wm. Rippey's children Wesley and Linda (Rippey) Henry. One pastor of note at the 1st Sunnyside church was Sunny Liu. Some of you may have a vinyl LP record of Pastor Liu's fine tenor voice.
By the 50th anniversary in 1975, the growing congregation needed a new, larger facility with more room for children's Sabbath School classes, church social functions and parking. The first relocation site chosen included the Glendoveer Golf course, but the neighbors objected. 2nd choice was the present site at 10501 SE Market St which proved to be an excellent option as it is adjacent to both Portland Adventist Medical Center and the Walla Walla University School of Nursing Portland campus.