Worship Services
Worship Services - 8:45 am & 11:15 am
Bible Study - 10:00 am
---------------------------------------------------
During the month of December, there 
will be only one worship service
Saturday beginning at 11:15 am.
Bible study classes begin at 10:00 am.
weekly news
weekly bulletin
live stream
personal testimonies
My wife, Shawn, and I became members at Sunnyside in 2016, about the time of our wedding. We both like the pastoral leadership and the well-planned church services. We enjoy...
Read more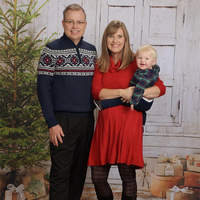 Sunnyside exists to inspire a community of people to a life transformed by Jesus.