Due to ongoing public health concerns, all services and meetings are canceled until further notice. Worship services will be live-streamed at 11:15 am Saturdays. Wednesday night Bible study and prayer, 7:00 pm, will be live-streamed on our Youtube channel and Facebook page
------------------------------------------------
="">
Worship Services
ALL SERVICES AND MEETINGS AT SUNNYSIDE ADVENTIST CHURCH ARE CANCELED UNTIL FURTHER NOTICE!
Worship Services will be live-streamed starting at 11:15 am each Sabbath morning.
Wednesday Bible study and prayer, 7:00 pm, will be live-streamed on our Youtube channel and Facebook page.
weekly news
weekly bulletin
live stream
personal testimonies
I came to the Portland area after college about ten years ago. Growing up on a North Dakota farm, I learned the value of a strong work ethic at a...
Read more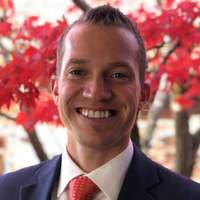 Sunnyside exists to inspire a community of people to a life transformed by Jesus.