Oregon Conference Gladstone Camp Meeting will be live-streamed including Sabbath services on July 25. More information at www.OregonAdventist.org
----------------------------------------------
Due to ongoing public health concerns, all services and meetings are canceled until further notice. Worship services will be live-streamed at 11:15 am Saturdays on our Youtube channel and Facebook page
------------------------------------------------
="">
Worship Services
JULY 25 SABBATH SERVICES WILL BE LIVE-STREAMED VIA www.OregonAdventist.org.
------------------------------
ALL SERVICES AND MEETINGS AT SUNNYSIDE ADVENTIST CHURCH ARE CANCELED UNTIL FURTHER NOTICE!
Worship Services will be live-streamed starting at 11:15 am each Sabbath morning.
weekly news
weekly bulletin
live stream
personal testimonies
I was six months old when my parents were baptised as Seventh-day Adventists. I went to public grade school, then to PUA (which is now Portland Adventist Academy.) I enjoyed...
Read more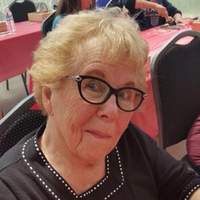 Sunnyside exists to inspire a community of people to a life transformed by Jesus.